A distinguished legal recruitment firm
built on trust.

Contact us to arrange a confidential call with
one of our expert legal recruitment consultants.
CONTACT
Our thoughts are with everyone affected by COVID-19, their friends and families, and those on the front line.
Our legal recruitment consultants are all on hand remotely (by video, phone and email) with full access to IT and recruitment resources. We remain fully connected with our suppliers, candidates, clients and international networks.
We conduct enhanced video screenings & interviews. We also offer virtual end-to-end recruitment services to our candidates and clients, including advanced onboarding solutions.
Testimonials
"The Kissoon Carr team are extremely efficient and diligent professionals. One of their many great qualities is constant effective communication, which is paramount in the recruitment industry. I would totally contact Kissoon Carr in the future if the need develops. They are definitely a company I would trust for future business engagements, and I can therefore recommend them highly."

Associate – International Law Firm
"I worked with Kissoon Carr on recruitment assignments and their fill rate was 100%. They are 'subject matter experts' and this, combined with their intuitive understanding of the job brief and firm culture, meant that we received a pre-qualified shortlist of high calibre candidates. I could also rely on the Kissoon Carr team to protect the brand and communicate issues positively to candidates when we experienced unavoidable delays to the process. This transparent and honest approach enabled us to build a true recruitment partnership resulting in a positive candidate experience and very happy internal stakeholders! Highly recommended."

Head of HR – International Law Firm
"The team at Kissoon Carr are very competent and true to their word. They make it a point to keep you abreast of the situation every step of the process."

Senior Associate – International Law Firm
"I have thoroughly enjoyed working with the Kissoon Carr team. They are personable, professional and have excellent communication skills. I would not hesitate in recommending Kissoon Carr as a trusted business partner."

Partner – International Law Firm
"Rob was great to work with, he was very attentive to my needs and what I was looking for in the next step in my career. He took the time to meet with me and get to know me so that he could recommend employers most suited to my skill set, goals and personality.

Rob and the Kissoon Carr team are different to other legal recruiters, they really have a bespoke and diligent service. Rob took the time out to frequently update via call/email, and I really appreciate all the hard work put in to help me secure a position."

Associate - International Law Firm
"Rob is an exceptionally talented entrepreneur, advisor and mentor. I had the pleasure of working with him in respect of my recent move and am truly impressed by his professionalism, diligence, responsiveness and expert knowledge of the legal industry. I also sincerely admire Rob's genuine/determined approach to building long lasting relationships with his clients, by firstly taking his time to identify clients' needs, and secondly catering for those needs by offering the best possible and tailored advice, with the aim of furthering the individual's career development whilst adding value to the firm's business progression. The combination of Rob's technical expertise in legal search as well as the impressive extensive network he built, both in the City and globally, makes Kissoon Carr an outstanding and trusted legal recruitment firm to work with."

Mid Level Associate - International Law Firm
"I'd been in contact with Rob for a few years before I decided to move from my previous role and throughout that period he was a continued source of support, useful advice and good humour. He took the time to properly get to know me and understand what might motivate me to look elsewhere and patiently looked for roles that fitted the brief we discussed, which was particularly appreciated given I was looking to transition from a projects role to a corporate one. For anyone looking for a recruitment specialist they can trust to find them the right role I would wholeheartedly endorse Rob and his firm."

Senior Associate - International Law Firm
A message from our
managing director
The name Kissoon Carr has great importance to the firm; named after the co-founders maternal grandparents, it signifies our culture, which is built on quality, trust and integrity. This message underpins all that we do.
Founded to challenge the global legal recruitment market, we are dedicated to providing the highest level of service to our candidates and clients, ensuring they have access to the best opportunities and highest calibre legal professionals respectively.
Our team of expert legal recruiters who are seen as trusted advisors operate across the UK, US, Continental Europe, Middle East, South East Asia and Australia. I am delighted with the fact that we can bring added value to both our clients and our candidates. We play to our strengths and take great pride in what we do. I am honoured to be the Managing Director of such a wonderful legal recruitment firm and feel extremely lucky to work with such an excellent diverse team of people. I'm excited to have the opportunity to build this great legacy.

Services
We have an enviable candidate network of high calibre Associates. We have specialist knowledge of certain sectors and practice areas where we have an impressive track record.
Headhunting
We understand the importance of attracting the highest calibre talent, by using discreet and targeted approaches.
Referrals & Networking
We build great relationships, enabling us to continually build on our extensive networks.
Database Search
We have an extensive database of legal professionals, providing you with the best candidates in the market.
Advertising & Social Media Campaigns
We continually deliver the latest advertising methods and social media campaigns, ensuring we attract top quality professionals.
Our expert consultants are able to deliver targeted Associate, Senior Associate, Counsel/Legal Director searches in challenging market segments.
Expertise
We have meticulous researching skills, making it easy to determine whether a professional is the right fit.
Wide Reach
We access passive candidates, i.e. those not actively looking, ensuring access to the best people.
Communication
We are experts at handling delicate situations, and ensure regular candid communication throughout the process.
Time & Delivery
We have the expert resources and track record; we can save you valuable time that you would otherwise spend on a recruitment process.
We recognise the need for more value adds on top of our bespoke legal recruitment services.
In addition, we offer law firms & lawyers:
Guest Appearances
We can offer Guest Appearances on our Legally Speaking Podcast – a podcast designed to share a wide range of expert insights into the legal and wider industries through knowledge sharing, inspirational stories & initiatives.
Networking & Events
We work closely with a number of legal societies to organise a wide range of networking Webinars/Seminars and exclusive events.
Personal Branding
We provide tailored personal branding training, unique to you, to help you stand out amongst the crowd. This includes online (i.e. LinkedIn) and offline.
Career Guidance & Coaching
We offer personalised careers guidance and exclusive materials, including CV Templates, CV Reviews & Interview (including Video) Training.
Educational Materials
We work closely with a number of influencers within the legal industry to provide up-to-date Articles, Blogs, Vlogs & Market Research; that will help you improve your commercial awareness and make the best decision for your next career move.
Diversity & Inclusion and Charity Initiatives 
We work closely with a number of charities to make a difference within the legal sector and the wider community. We are committed to diversity & inclusion and have a dedicated Diversity Officer, who works closely with our contacts within the legal sector to help make it more inclusive.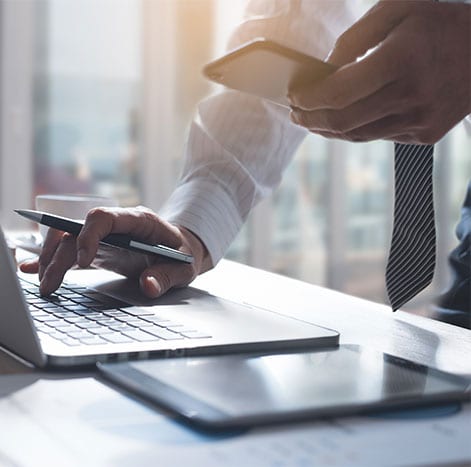 Contact Us
Kissoon Carr's offices are strategically located in the heart of the City of London between Bank & St Paul's.
Tel: +44 (0) 203 440 7525
Email: [email protected]
Address: Becket House, 36 Old Jewry, London, EC2R 8DD